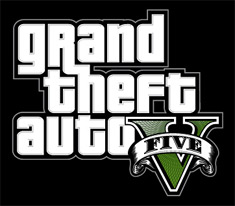 Moments ago, Rockstar Games, the maker of the popular game series Grand Theft Auto, unveiled the first trailer to the forthcoming game, GTA V.
The setting in GTA V is based in Los Angeles (San Andreas), the same location GTA 3 was based on, but GTA V will include multiple areas. We can also see from the trailer that there are animals in the game now and there are different types of planes players could use. This title will be a lot more comprehensive compared to previous titles and we will get a closer look as new trailers are released.
The last GTA game, GTA IV, sold 3.6 million copies on the first day alone, grossing more than $500 million in revenue in the first week alone for the company.
Last September, company CEO Zelnick provided updated sales numbers for the company's top games, saying GTA IV had sold 22-million copies since the game launched in April 2008. He went on to say the GTA franchise has sold more than 114-million copies since 1997.
GTA V is expected to top previous sales records held by its predecessor.
The Take-Two Interactive stock (NASDAQ:TTWO) is trading up 200 basis points to $15.60 per share on the unveiling.
The stock previously surged about a week ago when the company first confirmed via Twitter on Oct 25 that it would release GTA V.
The game will be available on Xbox 360 and PlayStation 3 at début, but the company has not disclosed a time frame for release.